Tech Tiger Athletics Scramble
Tech Tiger Athletics Golf Tournament
Tech Tiger Scramble Focuses on Students and is the largest single fundraising event for Tech Activities.
2020 Tech Tiger Golf Scramble Canceled to the COVID-19 Pandemic
Tiger Scramble $100k Endowment Goal – We Need Your Help
Even though the 12th Annual Tiger Scramble scheduled for August 2020 has been cancelled due to COVID-19, we are very excited to still reach a key milestone in our journey. Over 10 years ago, we established an aggressive goal to reach $100k in an endowment for Tech Athletics through 50% of the money raised at each Scramble. We are within $10k of reaching that goal and our August event would have put us over the finish line. Now, we have an opportunity to expand our fundraising to all of the Tech family and hope that you will join us in reaching and celebrating this milestone through your online support.
Let's blow past our $10k fundraising goal and please consider a one-time donation for the Tech Activities (Tiger Scramble) Endowment Legacy Fund:
Consider making a donation of $50, $100, $250 or other amount. Join other Tiger Alums by showing your support with a 2020 donation.
2020 Major Sponsor/Donors
Wayne & Juli Schluchter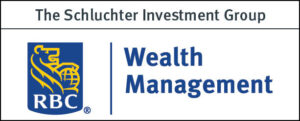 2020 Donors:
Tim & Kathleen Asgrimson
Chip Connelly
David Dolan
Tom Dolan
Brace Helgeson
Dave & Deb Holder
Carol & Steve Howe-Veenstra
Fred Johnson
Peter Johnson
Tom & Heidi Miler
Paul & Jamie Muller
Tom Muller
Scott & Reyne Roeder
Dan Swanson
Don & Jan Watkins
As an incentive, anyone who can donate $250 or more for the Tech activities legacy fund will receive a free golf registration for the 2021 golf scramble!
Thank you in advance for your support and we look forward to another amazing Tiger Scramble in 2021.
Use the Donate button below to make your donation online with your credit card or PayPal.
LEAF would like to acknowledge your donation.
Please check the box that says "Share your mailing address…" while making your donation with PayPal.
You can also give us a call or mail checks to:
LEAF
PO Box 1132
Saint Cloud, MN 56302
Phone: 320-253-5780